Christmas Is For Kids - December 2019
This winter Williams Ford donated bikes to the annual Christmas Is For Kids toy drive that helps out local families in need during the holidays.
Rusty Rail Tailgate Party - October 2019

Williams Ford partnered with Williams Toyota of Sayre and hosted the 2nd Annual Rusty Rail Tailgate Party at the Sayre High School Lockhart Street Bowl. This event offered a fun place for families to come hang out before the football game and featured corn hole, bouncy houses and slides, complimentary food and music. Attendees could also bring canned goods and place it in the "Athens" or "Sayre" truck to help with the can drive for the local food pantry.
Sayre High School Football Team Donation - July 1, 2019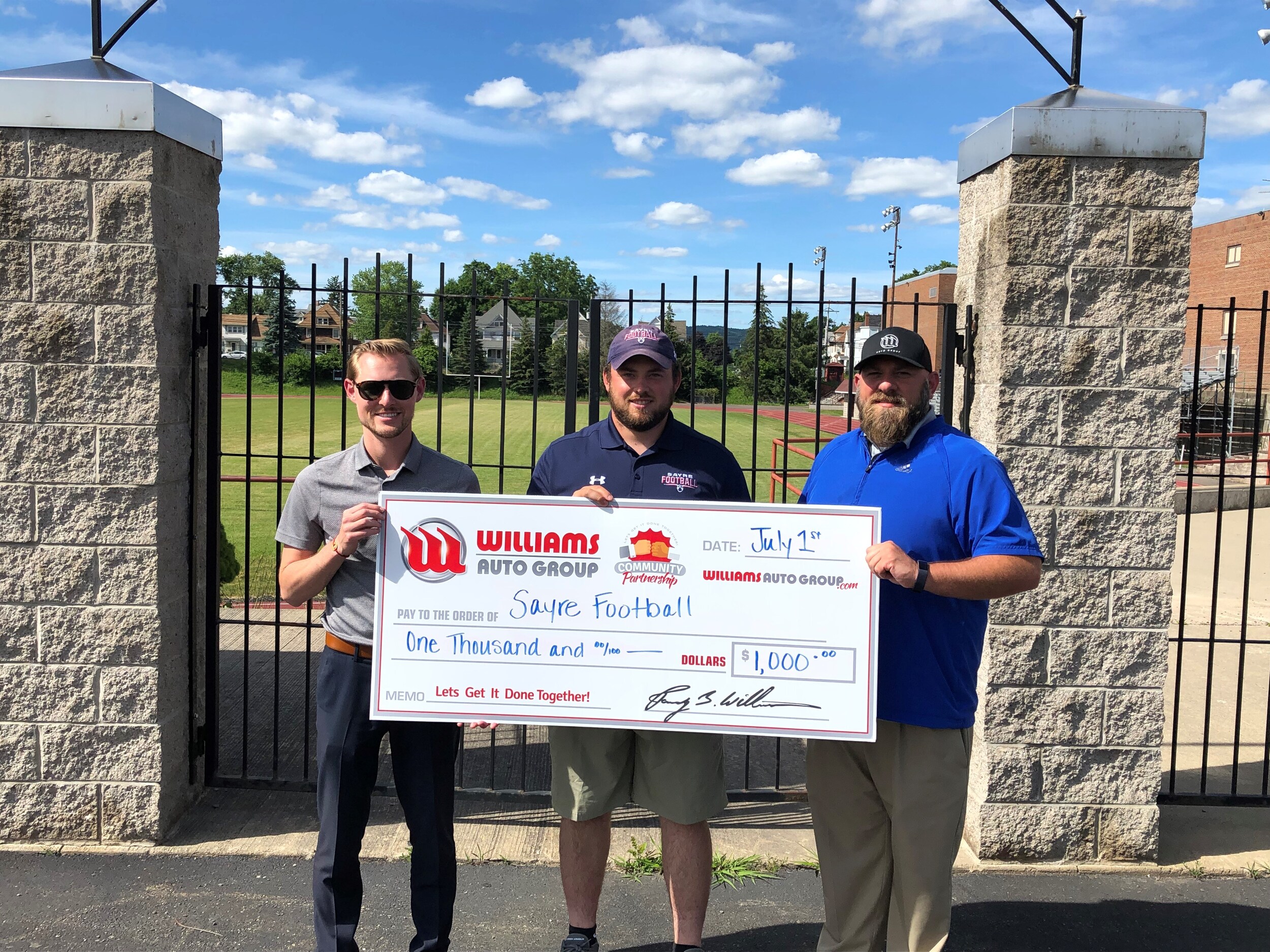 This summer Williams Ford donated $1,000 to the Sayre High School football team to help them purchase new uniforms for the 2019 football season.